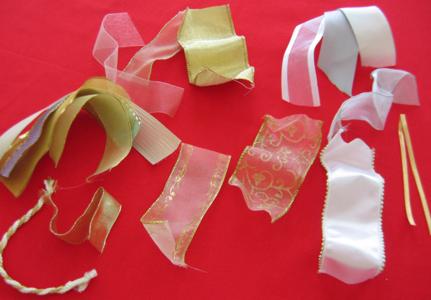 Ribbons can be easily used to decorate a cake, and turn a very simple rolled fondant covered cake with no piping into a fantastical and elaborate cake. You are limited only by the fabric store you shop at. The ribbon used can be transparent, metallic lamé, satin, beaded, or embossed. The color choices need not be solids, as plaids, florals, scroll-work, stripes and other color patterns can be found.
Pastry Tools Spatulas & Whisks Meters & Scales Pastry Equipment Rolling Pins Combs & Scrapers Cake Decorating Pastry Rings
Cutters Pastry Molds Baking Molds Ovenware Cookware & Pans Elastamolds Moul'flex Molds Flexipan Molds Cake Stands Books
Copyright © 2005, Renee Shelton and Beach Cuisine™ Inc.