About Us
_________________________
Beach Cuisine , Inc. and PastrySampler.com
was started by Renee Shelton.
Renee lovingly created wedding cakes for happy brides
for about 6 years at the Ritz-Carlton, Laguna Niguel
until the birth of her first child.
Since then, she's started a business, writes frequently for various publications on topics ranging from gourmet cooking, pastry art & design and sewing, and in between chases after
two active daughters and a son.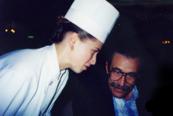 Previous to her specializing in wedding cake design,
she was restuarant Pastry Chef responsible for all the desserts
and mignardise coming out of The Dining Room Restaurant -
then the only formal dining spot in Orange County, CA.
Renee worked for two years in the formal setting.
Prior to her 9 year tenure at the Ritz-Carlton
where she won the 5 Star Employee Award twice,
she graduated with Honors from Western Culinary Institute
in Portland, OR. She also has an Associate in Arts,
English Literature where she graduated with High Honors.

Renee had a vision to bring both her cooking knowledge
and her love for the literary & pastry arts together.
These are put to use when answering the many questions she's asked about pastry. Working with reputable vendors and selecting products that are used in the professional kitchen
has made PastrySampler.com a trusted place to shop.
PastrySampler.com is a Beach Cuisine, Inc. operated site,
with Renee Shelton being webmaster,
content director and editor.
She is the corporation's CEO.

Specializing in Pastry, she knows what is needed
in a bakeshop, both at home and in a professional setting.
She frequently recieves emails asking for help
with a cake recipe what a certain pan is.
She does her best to answer them all herself!

Renee feels pride in the fact that she has so many customers
who purchase from her exclusively
because of her ability to be a 'personal shopper'
and find hard to find tools and equipmet for people.
Her online store is one of the few
that ships worldwide and welcomes all military orders.
Beach Cuisine Inc. through PastrySampler.com
has been a featured supplier to Saveur magazine.
And, yes, she still recieves calls and mail orders
for the St. Honore tip and tart pan listed in 100th issue!

When she is not working on PastrySampler.com,
she is a frequent contributor to different online media
and magazines where she currently holds positions
as Editor, Featured Writer and Copywriter for several websites.

You can find her via email at info (at) pastrysampler.com,
or in the kitchen experimenting with cookie recipes
with her two daughters and her young son.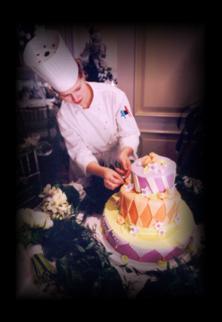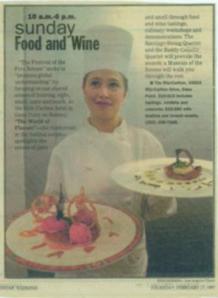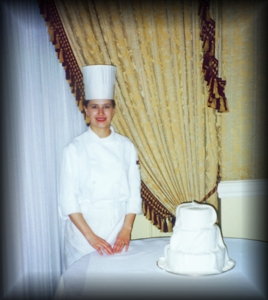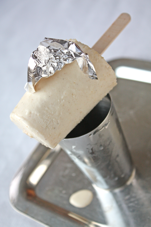 Renee's famous Kulfi dessert.
_________________________