Matfer Bourgeat

Place an Order
Manufacturer's Website
Minimum Order: $75.00 US
Matfer Bourgeat supplies specialty bakeware to hotels, restaurants and bakeries, and manufactures ergonomic and easy to use culinary tools. They have a line of quality copper pans that are made for the professional kitchen using stainless steel interiors and riveted cast iron handles. Bourgeat Gastroflex silicone molds come in a wide variety of shapes from basic hemisphere shapes to specialized diamond-shaped lozenges. Matfer Bourgeat makes polycarbonate chocolate molds that produce beautiful filled truffles and bon bons, and polycarbonate pastry tips that are a favorite with chocolatiers worldwide.
Ordering:
Price Sheet - Coming soon. Fill out your bid sheet for the most current pricing. We will include any discounts available for you.
Individual Items - Many items can be found on our site for bakers and pastry chefs - including ALL of their pastry tips - PastrySampler.com, and selected items may be available for a discounted shipping rate from our Ebay or Etsy stores. Etsy has handcrafted pastry themed t-shirts and pastry tips, and Ebay has overstocks.
Specialized Products - Matfer Bourgeat specializes in hand crafted baking molds and cooking utensils. Their copper pans are recognized as industry standard.
Company Equipment List - Give us an email if you have a question on the lastest items.
Place an Order - Visit our order page for how to place an order, or our FAQs regarding any general questions about shipping.
Minimum Amount - Order anything from their catalog, minimum order is $75.00 US, for U.S. customers only. Please email for international orders.
Shipping Times - Times will depending on seasonal postal fluctuations and where you are located.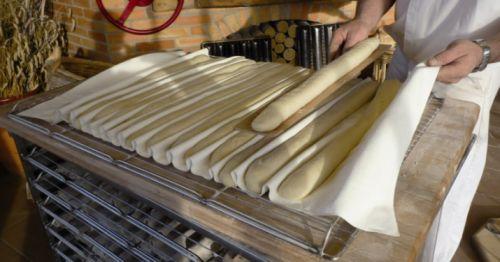 Copyright © 2004-2011 Beach Cuisine®, Inc.
All Rights Reserved.
Index of Recipes
Pastry & Baking Charts
_______________________
Cake Recipes
Frosting, Buttercream,
Icings, Glazes
Cookies, Bars & Biscotti
Confections, Truffles, Candy
Pies, Tarts, Tartlets
Crusts, Shells, Bases
Quick & Yeast Breads
Desserts
Basic Recipes
Frozen, Ice Creams, Sorbet
What the...?
Savory Items for Tea Menus
Industry Recipes, Quantity Scale
Index of Recipes


Charts below are in:



Conversion to Metric
Conversion to US
Equivalency & Common Measures
General Oven Chart
Ice Cream Scoop Measures
Measures, Equivalents and Substitutions
General Can Sizing
Metric Units of Measure
Sugar Stages
Temperature Conversions